Kosak & Associates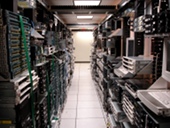 Kosak & Associates helps Businesses and Investors achieve their goals through executive level technical consulting.
Our expertise is in Scalable Efficient System Design, Intellectual Property Management, Investments, and M&A.
For Businesses we can:
Transition your business to modern Cloud-based infrastructure
Establish your Startup on a scalable low cost Public Cloud platform
Expand (or reduce) your infrastructure with a secure Private Cloud
Reduce operational costs while improving up-time and flexibility
Upgrade from a hosting provider to a data center or into the Cloud
Virtualize internal or customer facing computing resources
Protect your innovations through well structured Patents
Assist with the integration of acquired businesses or technology
For Investors we can:
Perform detailed pre-investment technology and IP audits
Perform technical due diligence and advise on any issues discovered
Provide executive level assistance to the investor
Provide management team support as needed
Kosak & Associates is led by Don Kosak, a veteran internet technology executive and former CTO of Lycos. He, and his network of business, legal, and technology associates are here to support your business.